8 Things You Need to Do Before Selling an Android Smartphone
Important! Before selling an Android phone, there are a few things you should do. Everyone has various requirements and preferences, and as more vendors produce cellphones with the newest and most cutting-edge features, older smartphones are being sought after for sale. This frequently occurs when people are dissatisfied with the functionality of an outdated smartphone.
The best quality, sophisticated, and performing cellphones are purchased after the sale of the older models. This is one of the reasons owners of high-end smartphones want to sell them, and it's possible that this is also the reason you decide to do so. However, there are a few things you need to do with an outdated smartphone before selling it, especially if it has data issues. Refer to the brief tips below for more information.
Selling Android Smartphones: Some Advice
There are a few things you need to perform before selling an Android phone. What I'm getting at has to do with the actual smartphone and smartphone operating system. The data from your smartphone is one of the most crucial aspects to pay attention to. Make sure all of your data has been moved to memory or a computer before selling. Please see the review below for further information.
1. Back up all of your Android's data and files.
Make sure you have backed up all crucial data/files on your Android before you sell your friend's smartphone to FJB, the Counter, or the Counter. Make sure the data is moved or copied. You should back up your documents, music, videos, and images, among other types of data. Except for music, none of stuff is available again.
Photos taken to save memories or fun times with friends turn into thrilling stories that need to be saved somewhere else, such on a computer or laptop. The idea is to backup all of your Android's critical data and files to a computer, laptop, or online cloud storage.
2. Remove your SIM card.
The most crucial step before you sell your Android smartphone is removing the SIM card. Don't forget to remove it; it might be removed later. Verify that you have removed it, and if required, check it again once the customer has it.
3. Take out the SD Card for Android.
The SD Card is crucial for storing all types of data, including pictures, movies, music, documents, and more. You must also remove the External Card (SD Card), just like the SIM Card. Unmount the memory card before you remove it to ensure that there are no corrupted files or data later on your Android SD Card.
4. If Previously Rooted, Unroot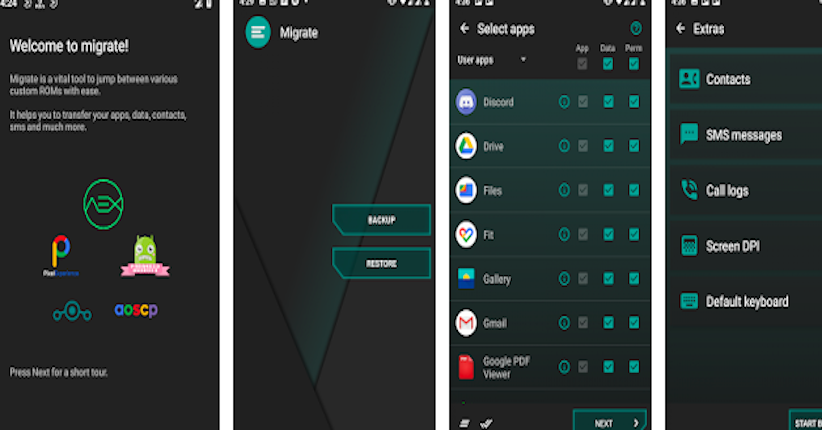 Make sure a smartphone is in regular condition and not in root condition when you want to sell it. If your smartphone is currently in a root state, unroot it. Because your Android is rooted, it's possible that the price will be lowered or that buyers will haggle.
5. Perform a factory reset.
Of course you conduct factory research to make Android appear newer and lighter if you want to sell an Android smartphone or tablet. You can find the Factory Reset feature in the Settings area of your smartphone, or you can reset your smartphone to its factory default settings.
6. Shine up the smartphone by cleaning it.
Make careful to remove any stuck-on dust on the smartphone's physical part to give it a sleek, clean appearance. Even better, you can use a cleaning fluid if you follow the instructions. Typically, the screen, Micro USB port, 3.5mm Jack port, speakers, microphone, and earphones need to be cleaned.
7. Full-featured Smartphone
Naturally, everything must be in working order when selling a smartphone since if something is missing, like a charger, the price may decline significantly. Boxes, books, chargers, data cables, earbuds, and other accessories, if any are examples of Android accessories.
8. Market in reliable locations
Selling anything is simple and quick in the modern digital age, and Android smartphones will sell swiftly. Even though the smartphone is used, many people will undoubtedly glance at its good condition, lack of scratches, good performance, and stylish appearance. The best suggestion is to sell your smartphone online through one of the many online marketplaces, like Blibli, FJB Kaskus, and Tokopedia.
This concludes my overview of How to Sell Used Android Smartphones and Tablets at High Prices; I sincerely hope you found it informative and useful. To make articles more helpful, share them on social media. If you have a question, please ask it in the comments section below.